Fendi
Peekaboo X-Lite Large Calfskin Bag Black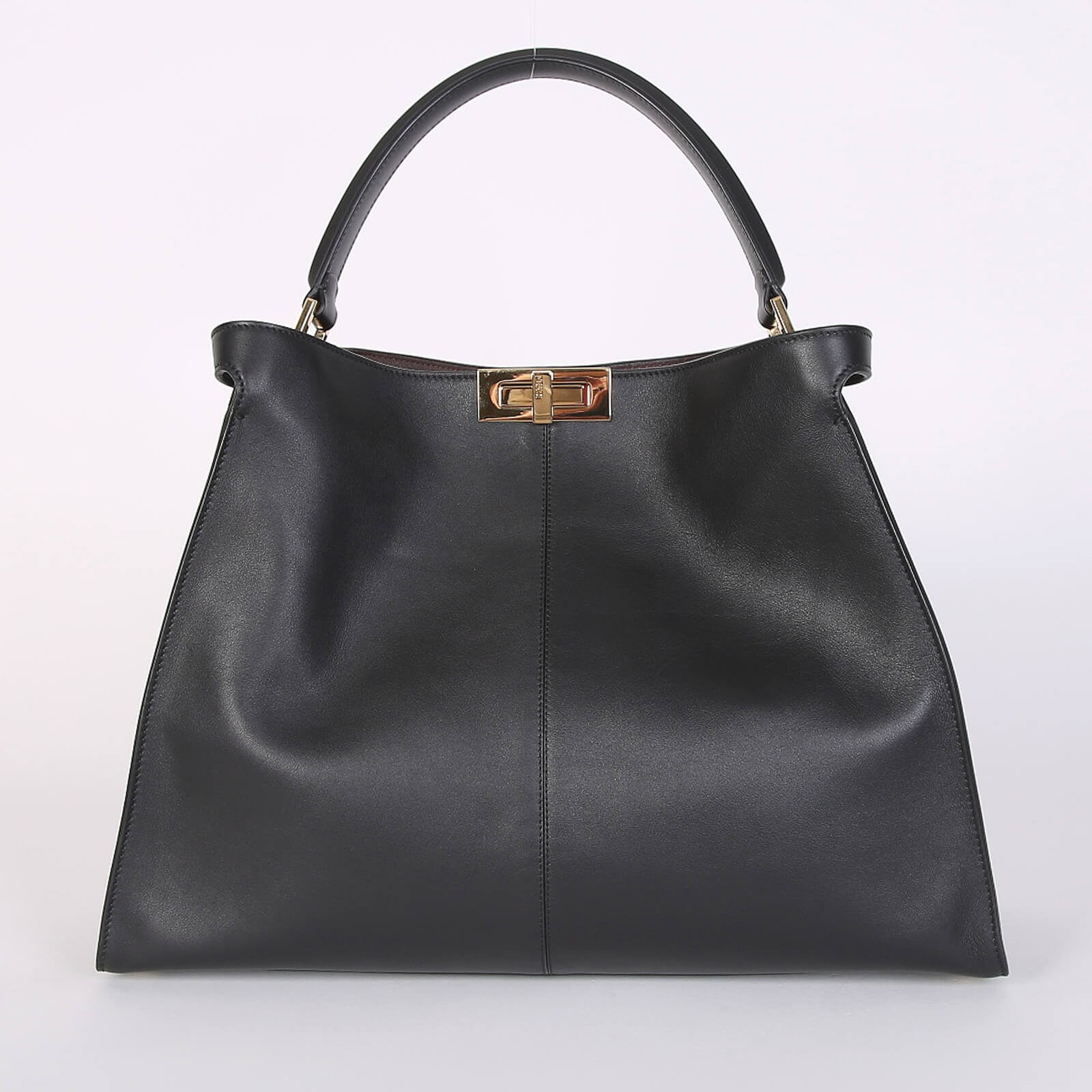 Date code 8BN304
Dimensions (WxHxL)[cm] 43 x 32 x 14
Color black
Material calfskin leather
Hardware color Goldtone
Specification
Original package
Suitable as a gift
Original dustbag
Authenticity certificate
Fendi
The Italian brand Fendi was established in 1918 when its founder Adele Casagrande opened her first boutique with fur and leather fashion in the centre of Rome. In 1925 Adele married Edoardo Fendi and hence arose the name of this prosperous family business that later became a world famous and desirable fashion label thanks to its collaboration with German designer Karl Lagerfeld.

Thanks to the activities of animal rights activists in the 90s, they moved away from furs. At that time, the founder's granddaughter Maria Silvia Venturini Fendi introduced the Adele Baguette handbag – an innovation on her grandmother Adele's iconic bag.
Be the first!
Catch an exceptional piece
Get an edge and don't miss any rare fashion icons that will never warm up in our country for a long time.