Cartier
Love 750/1000 White Gold Diamond Cuff Bracelet 17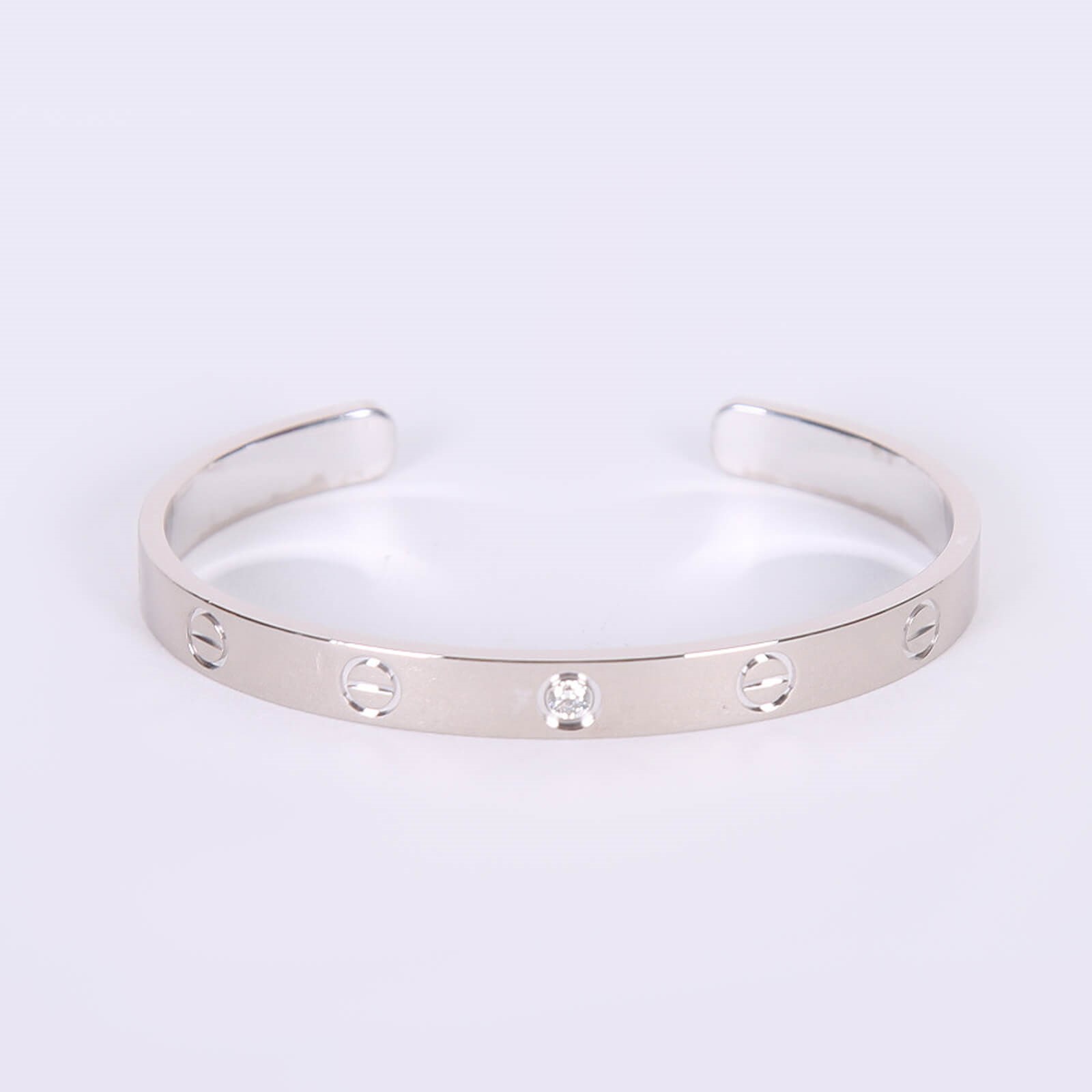 Date code TX9316
Size 17
Weight in kg 2631
Specification
Original package
Suitable as a gift
Original dustbag
Authenticity certificate
Cartier
The Cartier family of jewellers from France founded a business sin 1847 that is today the most famous luxury brand for jewellery. Cartier jewellery is synonymous with good taste, elegance and prestige. Who wouldn't recognise the iconic Panthere, the woven bands of white, yellow and pink gold – Trinity, or the symbol of love – LOVE?
Be the first!
Catch an exceptional piece
Get an edge and don't miss any rare fashion icons that will never warm up in our country for a long time.