Tiffany & Co.
Crown 18kt White Gold Key Pendant Necklace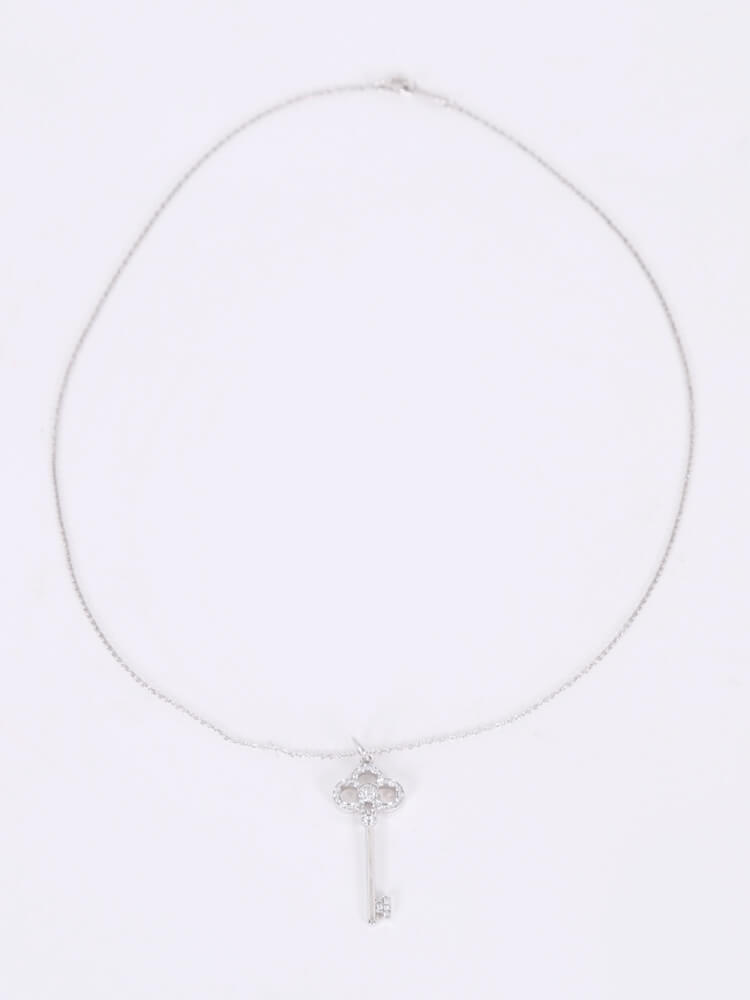 Circumference in cm 46
Product condition Zboží je velmi lehce používané.
Dimensions (WxHxL)[cm] 3,81
Color silver
Material gold
Hardware color Silvertone
Specification
Original package
Suitable as a gift
Original dustbag
Authenticity certificate
Be the first!
Catch an exceptional piece
Get an edge and don't miss any rare fashion icons that will never warm up in our country for a long time.