Isabel Marant
Basley Perfo Suede Leather Wedge Boots Light Brown 41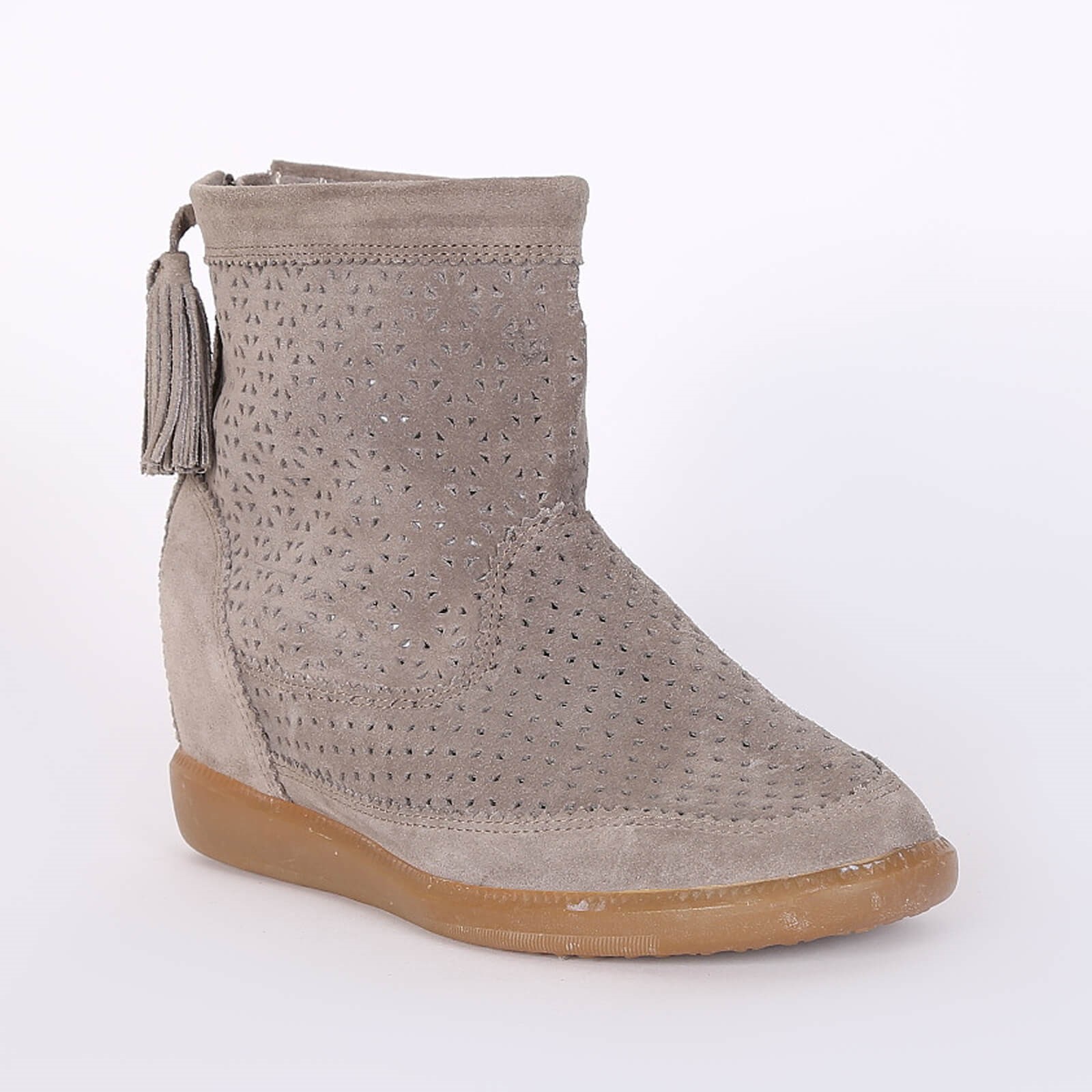 Defects Místy jemně odřené.
Size 41
Heels height in cm 8
Color brown
Material suede
Hardware color Anthracite
Specification
Original package
Suitable as a gift
Original dustbag
Authenticity certificate
Isabel Marant
French fashion designer Isabel Marant founded the eponymous fashion label in 1994, known primarily for its popular and unmistakable platform sneakers.
Be the first!
Catch an exceptional piece
Get an edge and don't miss any rare fashion icons that will never warm up in our country for a long time.