Saint Laurent
Fetish Polished Leather Lace Up Pointy Toe Boots Black 38,5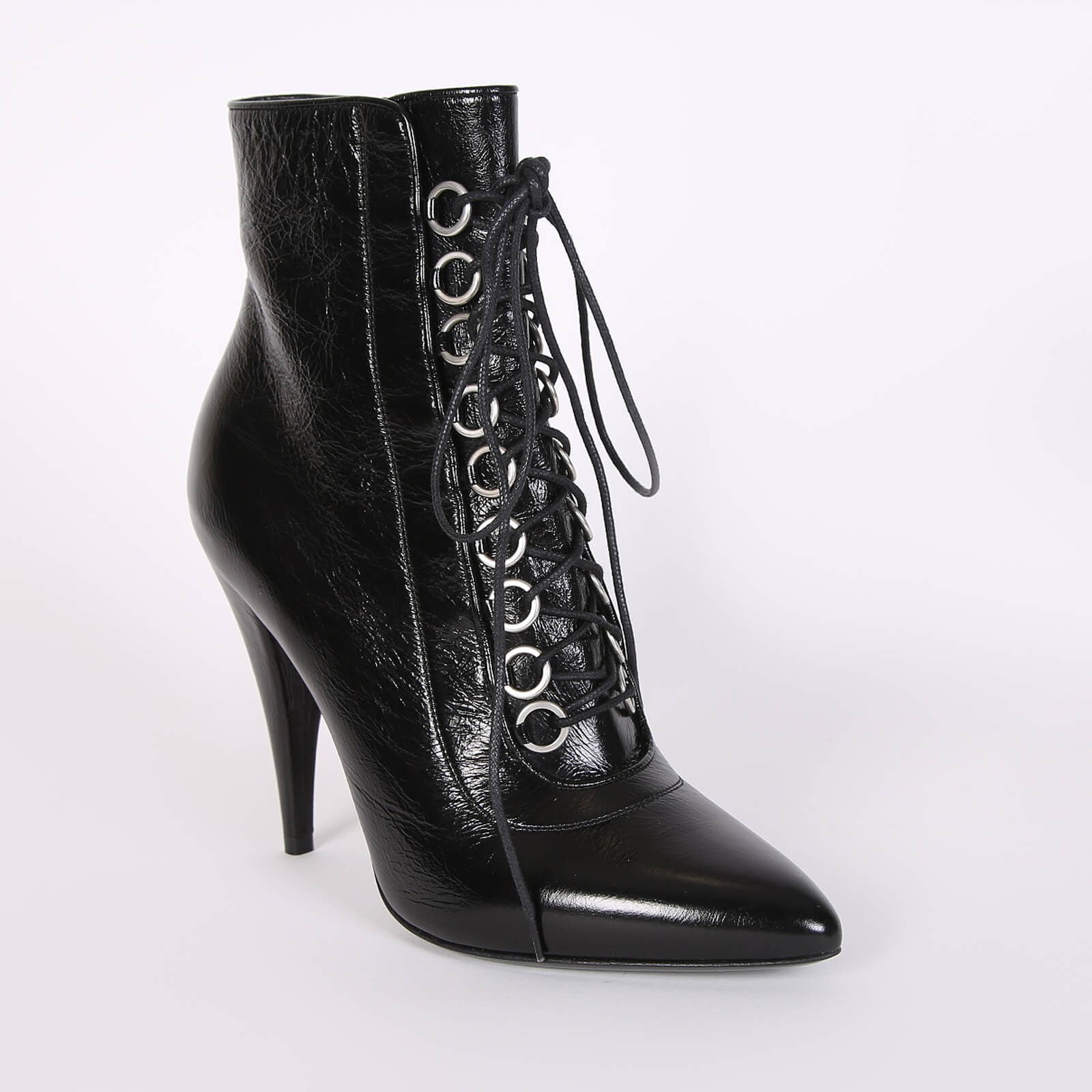 Notes Téměř jako nové. Součástí jsou náhradní podpatky.
Size 38,5
Heels height in cm 105
Color black
Material leather
Hardware color Matte silver
Specification
Original package
Suitable as a gift
Original dustbag
Authenticity certificate
Saint Laurent
The Yves Saint Laurent label (today Saint Laurent Paris) bears the name of its founder - one of the best known fashion designers of the 20th century, who started his career at Dior.

In 1961 he created his first collection under his own label YSL. Yves Saint Laurent brings us elaborate and sophisticated handbags that emanate purity and elegance.
Be the first!
Catch an exceptional piece
Get an edge and don't miss any rare fashion icons that will never warm up in our country for a long time.