Miu Miu
Vitello Daino Shopping Bag Bruciato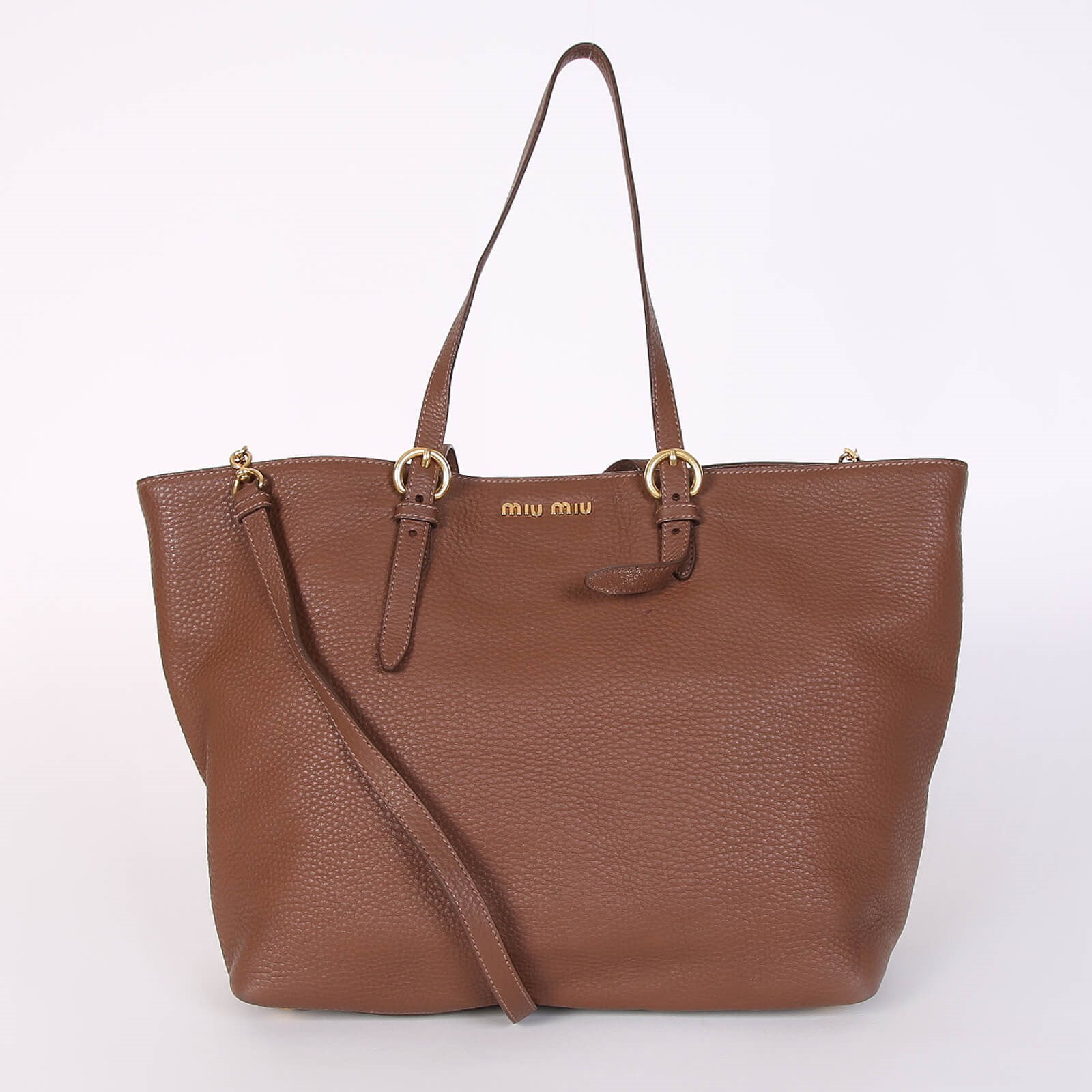 Defects Lehce odřené rohy, mírně zvrásněná kůže. Skvrnka od propisky na přední straně.
Date code 227/58/M
Dimensions (WxHxL)[cm] 31 x 28 x 15
Strap Length 120 - 130 cm
Color brown
Material leather
Hardware color Goldtone
Specification
Original package
Suitable as a gift
Original dustbag
Authenticity certificate
Miu Miu
This relatively young Italian brand was founded by Miuccia Prada in 1993. Miu Miu bags and accessories are distinctive, feminine and often richly decorated while also remaining youthful and fresh.
Be the first!
Catch an exceptional piece
Get an edge and don't miss any rare fashion icons that will never warm up in our country for a long time.