Guide to purchasing
Luxury Bags is the oldest and largest Czech bazaar for luxury handbags and accessories. Come and buy superb items from world-leading brands at a fraction of their original price!
At Luxury Bags we not only sell luxury handbags, we bring you the stories that belong to these items. Entertaining, smitten, long, short – it's up to you alone as to how you choose! And just to make sure that your story about your journey in search of luxury goods is a happy one, we've compiled an easy guide to purchasing with Luxury Bags.
How it works?
Bring in your goods in person or send them by post
We draw up a consignment contract or purchase the goods outright
The goods are checked, cleaned, photographed and placed for sale
We send goods to the whole European Union
We pay out money in cash at our shop
Transport cost
You will see the final cost after placing goods in the basket and selecting the method of delivery and payment.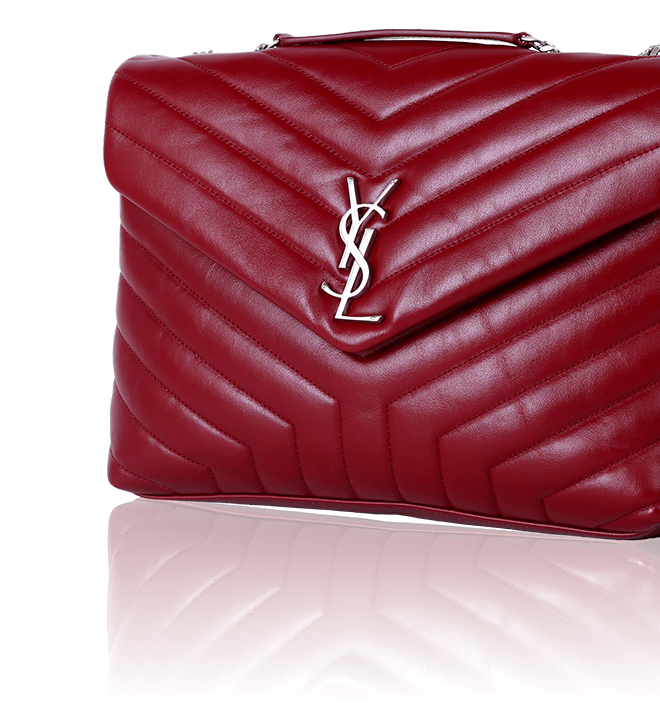 * Reservations are not required to visit our showroom.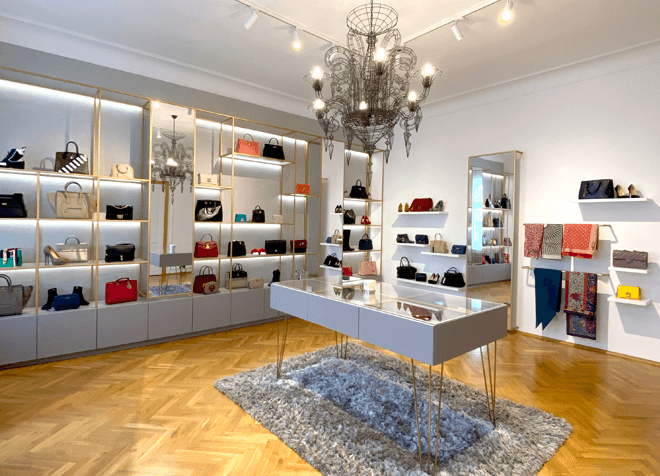 Payment options
Cash or Card


Naturally, you can choose and purchase the goods directly in our showroom on the 4th floor at Pařížská 11, Prague 1.

Bank transfer


Czech account held in CZK – account no.
2200898299/2010 (FIO bank)

Czech account held in EUR – account no.
2300068196/2010 (FIO bank)

German account held in EUR – account no.
IBAN: DE82855901004559379307

BIC/SWIFT: GENODEF1NGS



Cash on delivery


This service is offered in the Czech Republic and Slovakia. You pay in cash or by credit card with delivery.

Online payment


You can purchase online and pay by credit card. After you finish your order you will be redirected to GP webpay gate where you enter your credit card details.


What will you receive?
We deliver all handbags and accessories in such a manner as to ensure that you receive them undamaged. If we have the original packaging from the manufacturer available, this is photographed and displayed among the photographs in the profile for the goods in question. If you are interested in the original packaging, which is not a component of the goods, please contact us and if we have the corresponding packaging in stock, you can purchase it from us.
What if you change your mind?
We always want to give you time to change your mind, and for this reason we reserve the ordered goods for 2 to 3 working days from the placement of the order in case you decide in favor of a cash-free transfer. If you decide to collect the goods at our store, we reserve them for a period of 2 working days. If you are unable to collect an order or pay within the stated period, we will be glad to accommodate your wishes and extend the reservation.
Changed your mind? Inform us by e-mail or by telephone and we'll cancel your order.
Is it possible to return purchased goods?
If you are unable to purchase goods in person at our outlet and choose the option of delivery of your order by one of our forwarders, then it is possible to return goods within 14 days. More information about how to proceed in returning goods is available in the instructions on the right to withdraw from the contract here.
What guarantees apply?
In the case of used goods we are liable for defects of the goods which appear within a period of 12 months from handover of the goods. According to the Civil Code we are not liable for wear of goods caused by regular use, or for defects of a degree corresponding to the use or wear which applied to the goods upon handover.
In the case of new goods (in particular organizers for handbags, hooks on handbag) we are liable for defects of goods which appear within a period of 24 months from the handover of goods.
For more information, including information on arrangement of claims, see our claims regulations.
Conditions of business and further information
Legally required information provided before the conclusion of the contract of purchase is available here.
Purchasing in the Luxury Bags store is governed by these conditions of business.