Balenciaga
Giant 21 Chevre Leather Handle Bag Dark Grey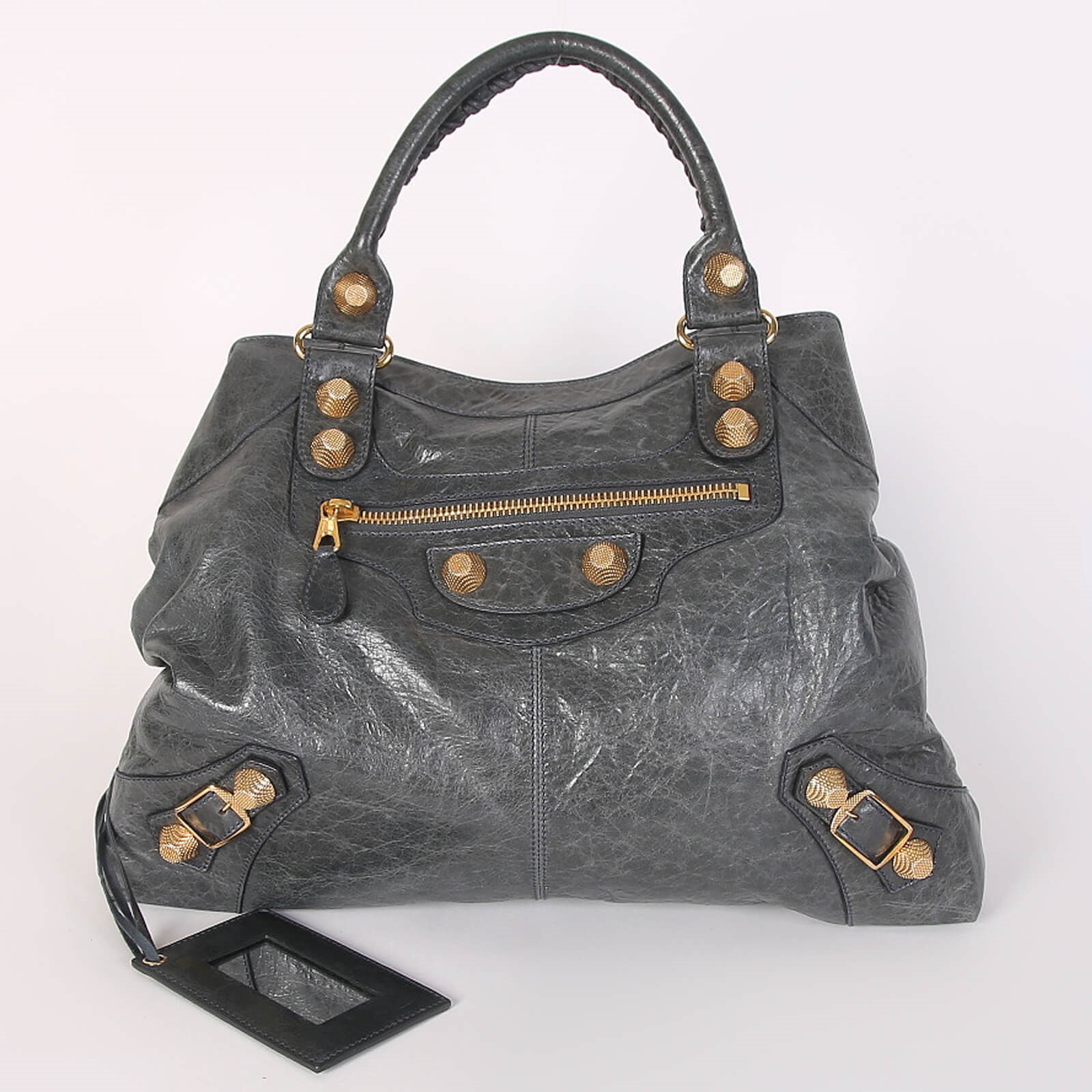 Defects Změklá, místy lehce odřená kůže. Popraskaná glazura.
Date code 173085/2123
Dimensions (WxHxL)[cm] 43 x 35 x 8
Color grey
Material leather
Hardware color Goldtone
Specification
Original package
Suitable as a gift
Original dustbag
Authenticity certificate
Balenciaga
The Balenciaga fashion house bears the name of its founder, the Spanish fashion designer Cristóbal Balenciaga. Balenciaga handbags have an unmistakable style, with the motorcycle-inspired Lariat City Bag becoming a fashion icon.
Be the first!
Catch an exceptional piece
Get an edge and don't miss any rare fashion icons that will never warm up in our country for a long time.