Prada
Buckle Strap Saffiano Keychain Mimosa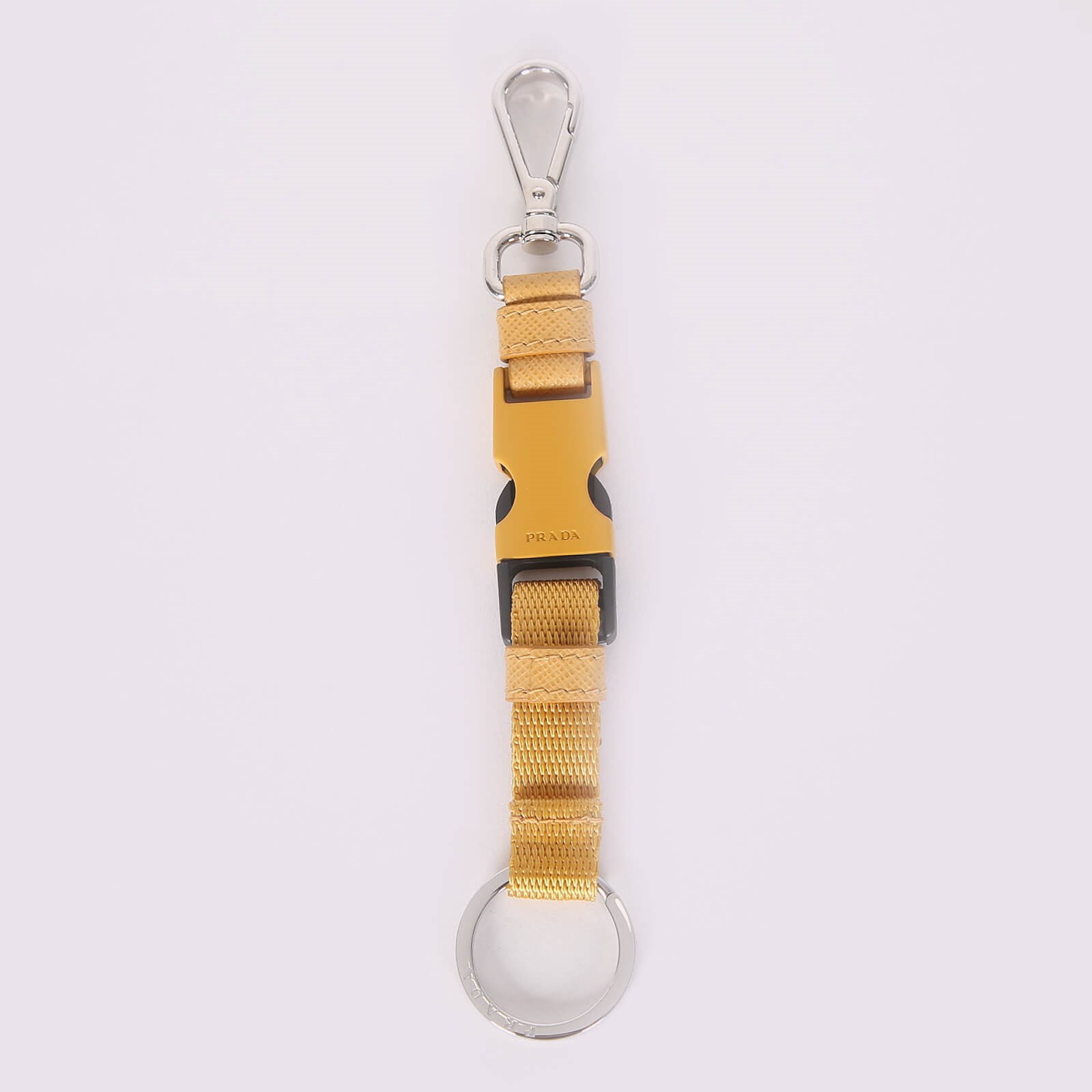 Dimensions (WxHxL)[cm] 2,1 x 19
Color yellow
Material leather
Hardware color Silvertone
Specification
Original package
Suitable as a gift
Original dustbag
Authenticity certificate
Prada
The Prada fashion house was established 1913 by Mario Prada in Milan. Since 1978, when the company's management was taken over by the founder's granddaughter Miuccia, its product range has expanded to include not only men's and women's clothing and accessories, but also perfumes. Miuccia gradually built Prada up into a world famous empire along with her husband Petrizio Bortelli, who began to deal with the business aspects of the company.

For many years now Prada has been surprising us every season with something new and unprecedented - their collections lack neither inspiration nor courage!

Be the first!
Catch an exceptional piece
Get an edge and don't miss any rare fashion icons that will never warm up in our country for a long time.