Dolce & Gabbana
Gold Trim Suede Open Toe Pumps Burgundy 38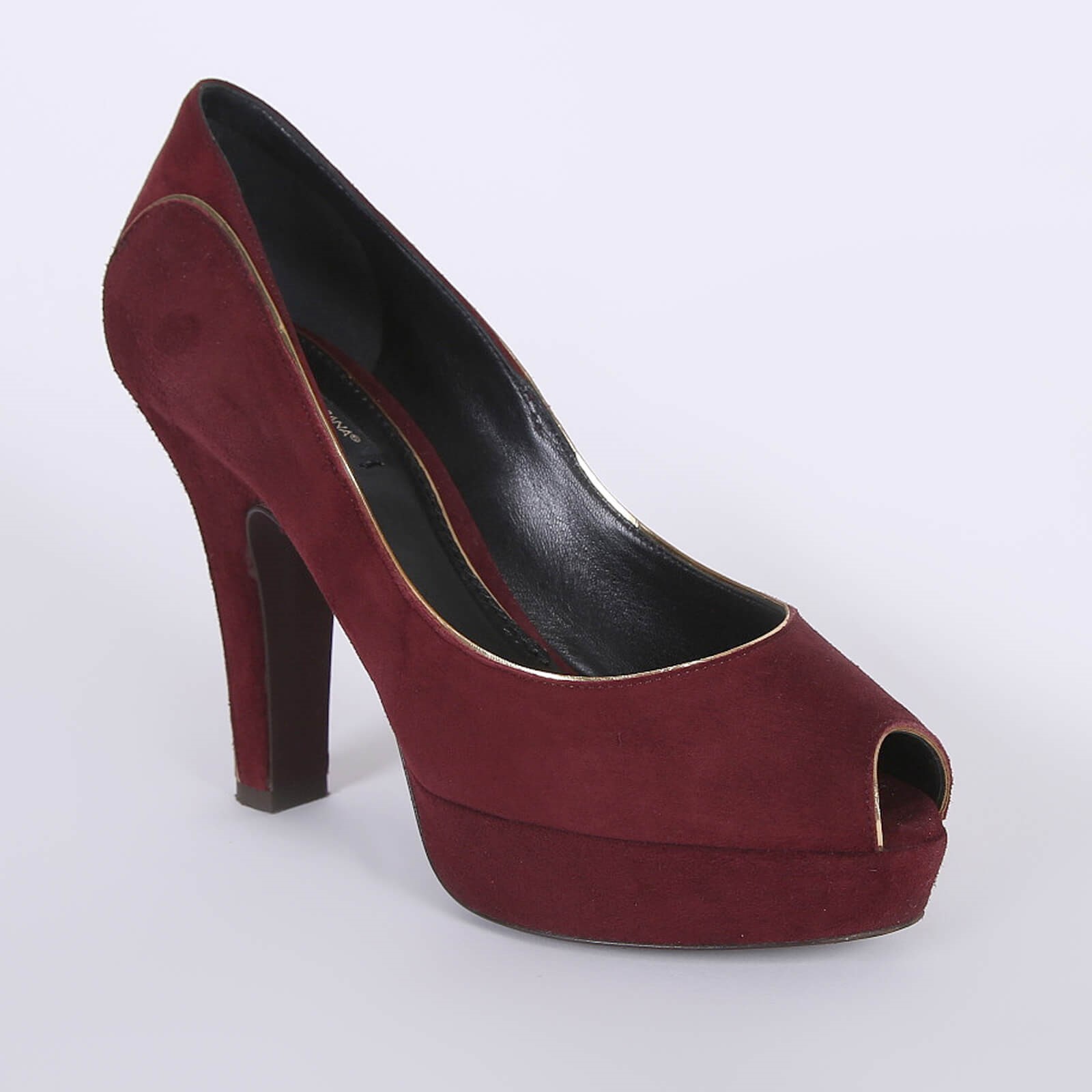 Size 38
Platform height 25
Heels height in cm 10
Color burgundy
Material suede
Specification
Original package
Suitable as a gift
Original dustbag
Authenticity certificate
Dolce & Gabbana
In 1982 the Italian fashion studio and counselling centre Dolce & Gabbana arose out of the collaboration of Italian fashion designers Domenico Dolce and Steffano Gabbana.

The first collection enchanted women in particular and its intention was for them to feel fantastic and sexy!
Today Dolce & Gabbana numbers among the most luxurious off-the-rack labels in the world and one of the items of theirs we can admire are their imaginative, extravagant and sophisticated handbags.

People such as Madonna or actress Nicole Kidman have come to love the D&G brand, which is also worn by the actors from the TV series Sex and the City. Hollywood recognises D&G as the greatest magicians in their field.
Be the first!
Catch an exceptional piece
Get an edge and don't miss any rare fashion icons that will never warm up in our country for a long time.