Escada
Knit Viscose Short Sleeve T-Shirt Purple 38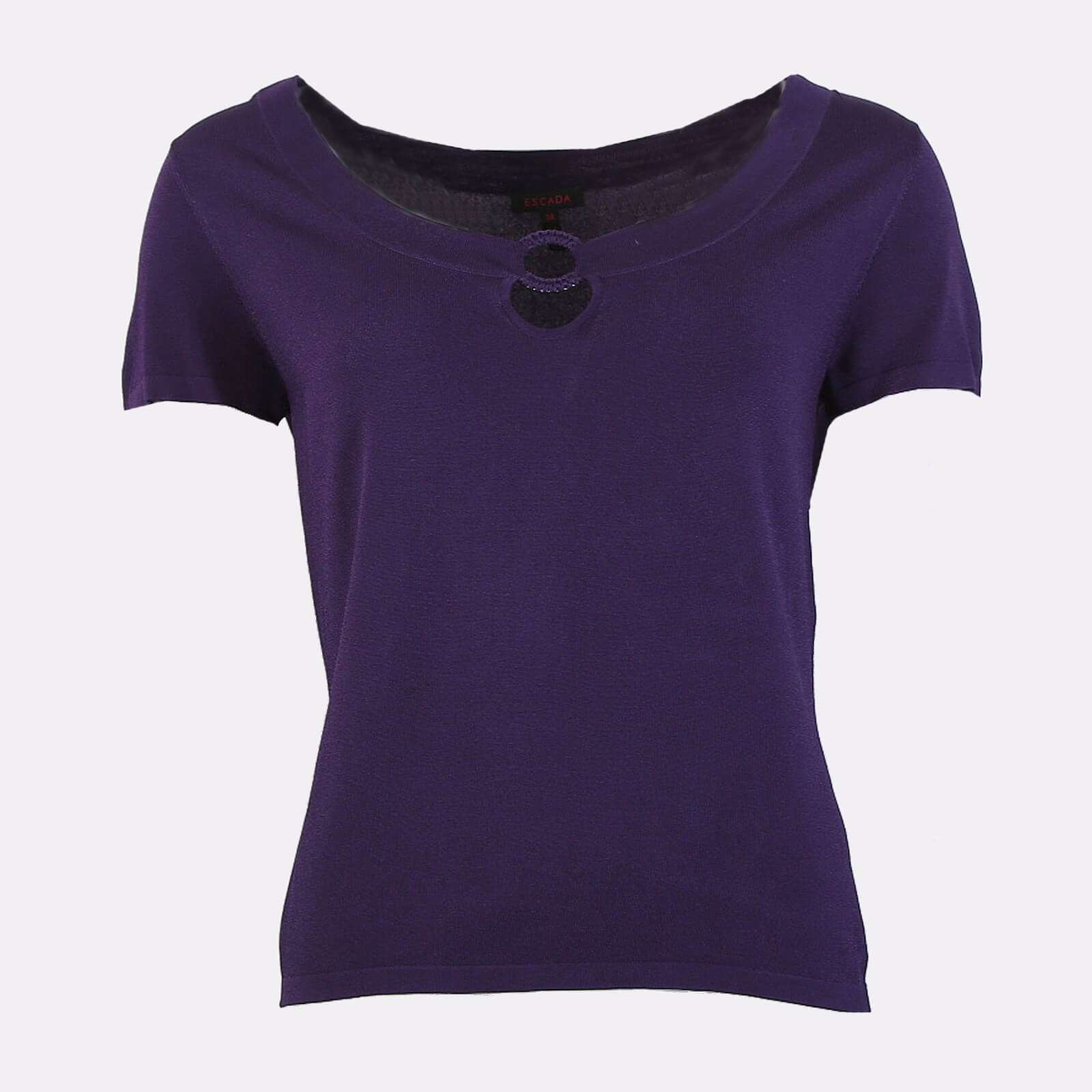 Size 38
Color purple
Material viscose
Specification
Original package
Suitable as a gift
Original dustbag
Authenticity certificate
Escada
The Escada label out of Munich found its place in the fashion world in 1976. Founders Margaretha and Wolfgang Ley chose the name Escada after a race horse of the same name.

Escada produces primarily collections of luxury fashion, cocktail and evening dresses, elegant sportswear, timeless clothing and lines of fashion accessories and perfumes.

Princess Diana was very fond of clothes by Escada.

Be the first!
Catch an exceptional piece
Get an edge and don't miss any rare fashion icons that will never warm up in our country for a long time.